Mobiles solutions, Artificial Intelligence and geomarketing for your expansion
An ecosystem to understand the consumer, optimize your local strategy and help you recruit and retain your customers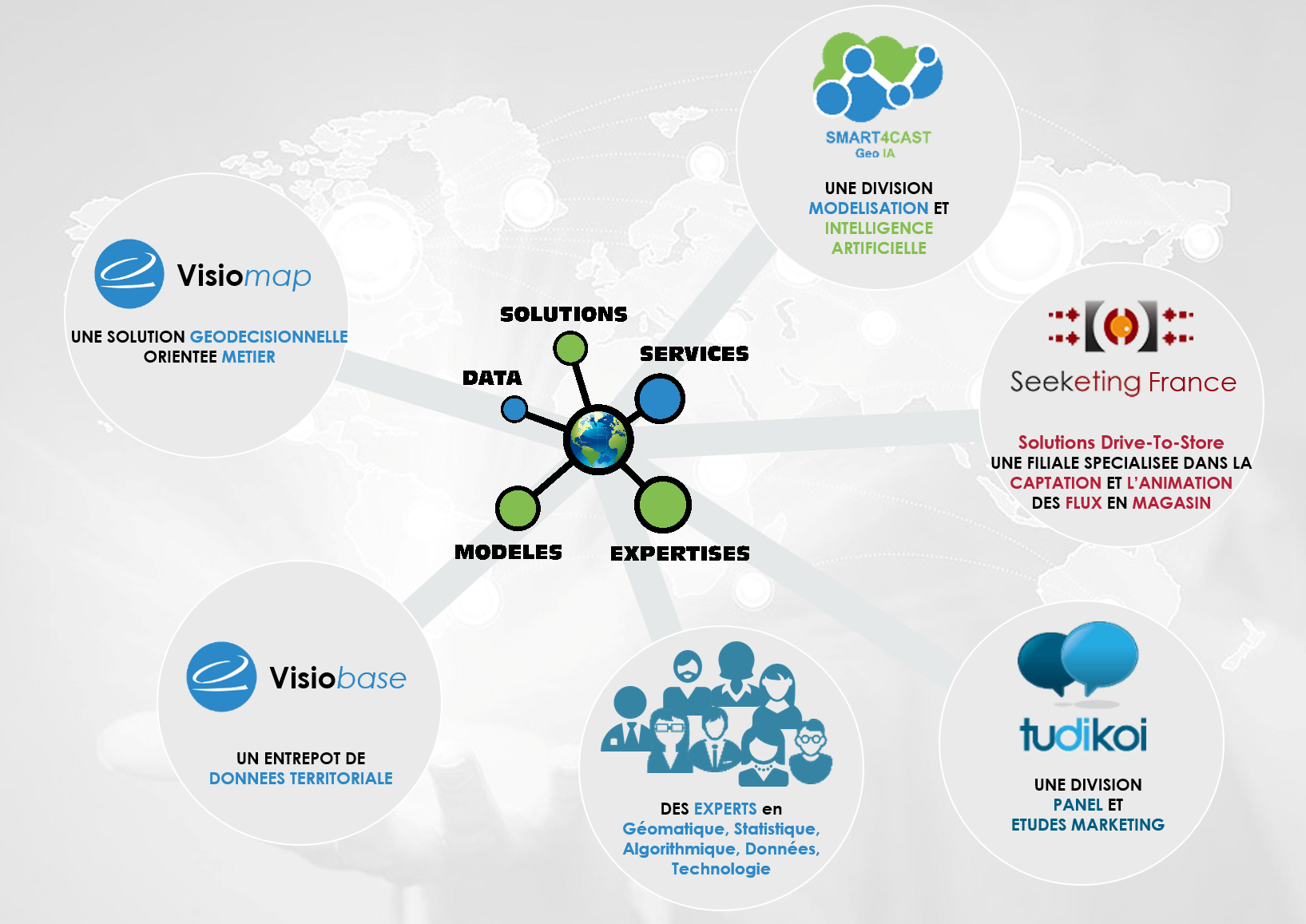 Our Data and Artificial Intelligence Division
In order to better understand the consumer-citizen both in his appetites and in his travels, the collection of data, and their treatment by artificial intelligence, becomes a promising avenue.

Because we believe in the predictive power of geolocated data, we develop innovative Machine Learning solutions for clients in the Retail, Banking, Insurance and many other sectors.

Whether predicting the revenue of a new location, optimizing their distribution network, detecting the appetite for a product or controlling their risks, our Artificial Intelligence solutions help our customers imagine the world of tomorrow.