Detect your unique visitors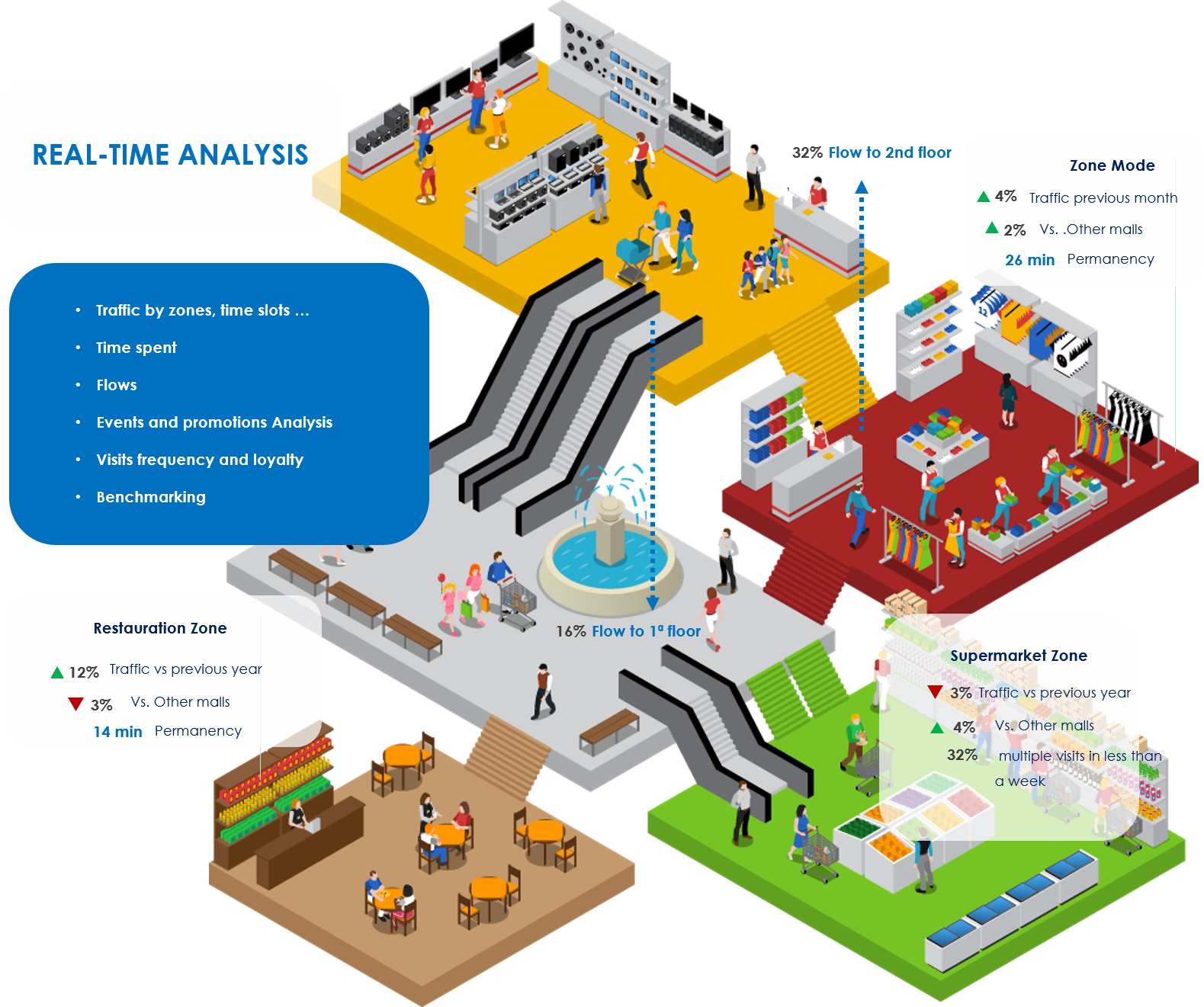 Recruit and retain your visitors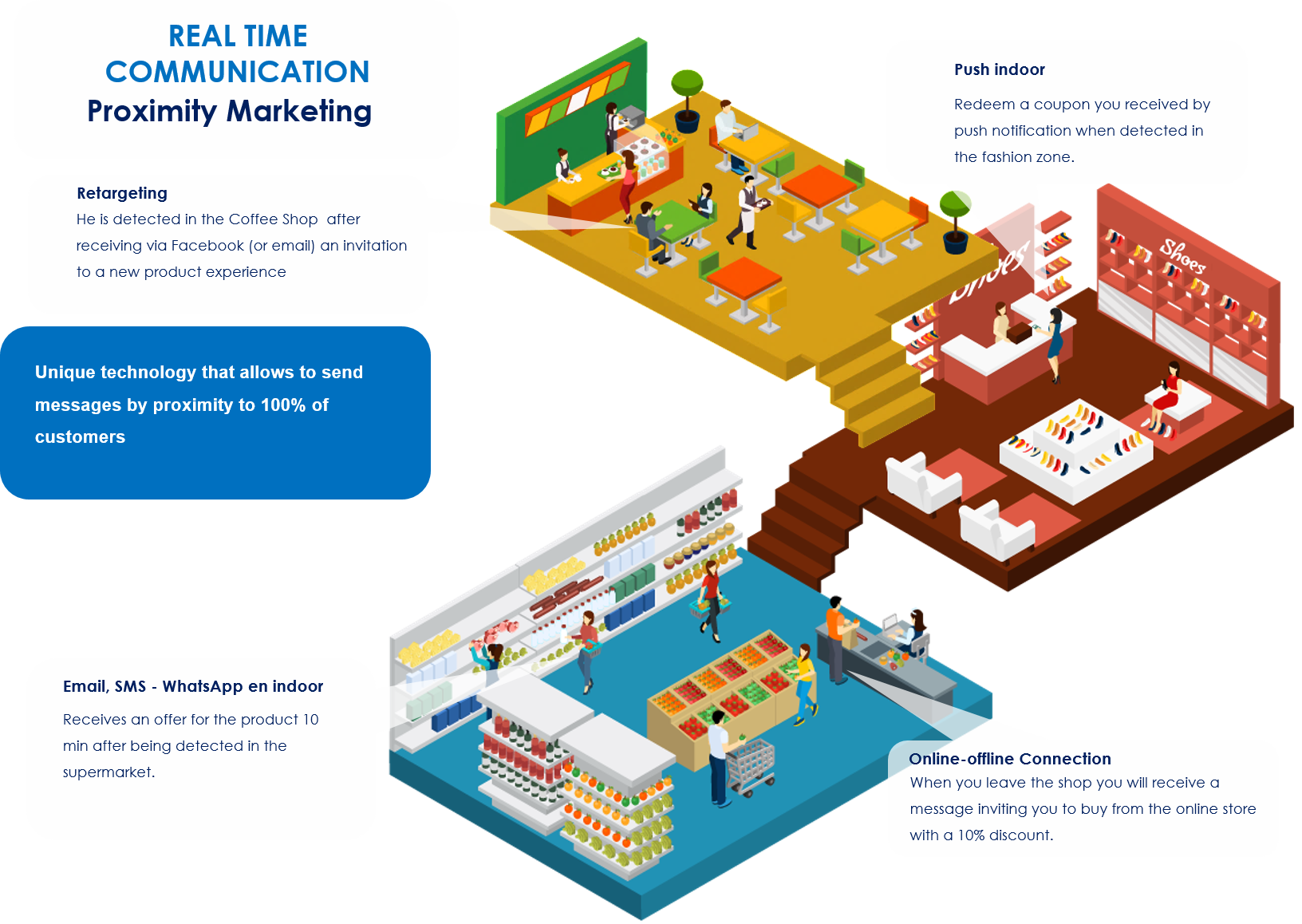 Optimize the impression rate of your campaigns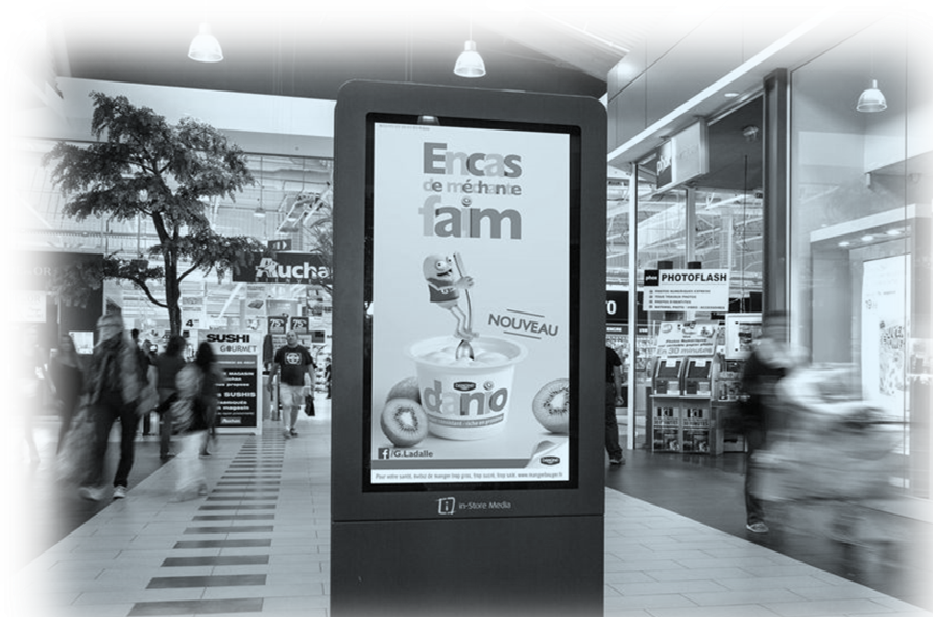 We can optimize a digital signage campaign in a shopping center, on the public space or in your shop windows depending on the profile of people nearby.
  Management of interior display circuits in shopping centers according to a dual business model:
     Sale of advertising for the signs of the center on the display circuits
     Rental of temporary spaces for brands that organize events and promotions
The boxes are placed inside the screens to provide the measure of the traffic affected by the campaign. From this data, and in combination with other parameters such as the number of rotating ads, the rotation time and the number of screens, we calculate the print numbers and the GRP.
These key performance indicators are used to measure the effectiveness of the campaign.
Enter the Smart City age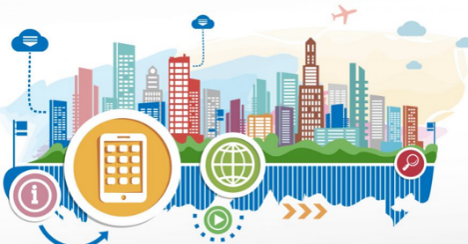 Democratize access to information between public administration and citizens through the creation of a mobile communication channel
Offer more interactivity and mobility to citizens and visitors.
Optimize the management of traffic, the security of goods and people, in real time.
Promote the different services and activities of the territories:
• Shopping and tourist areas,
• Leisure equipment,
• Animations,
• Education,
• Mutual aid and exchanges,
• ...